Morning crafters, it's my turn to share some
2Crafty
goodness with you all.
I am just loving the latest releases from
2Crafty
so I have featured a few different pieces on this next layout.
WARNING: Some chipboard may or may not have been tortured in the process, but don't look away I am sure you will approve :)
The first chipboard piece is the gorgeous
Doily border
, I have kept it pretty simply by inking the chipboard with pinecone ink and then adding pearls as a small feature.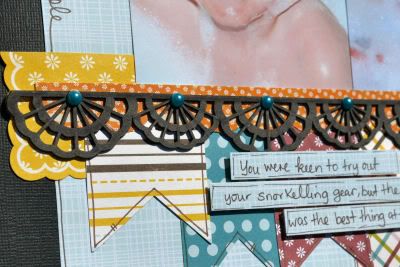 The
Everyday moments
title comes in two pieces. The base circle disc has been covered with patterned paper, the top title part has been covered with pinecone ink and then I have used orange smooch to highlight the title words.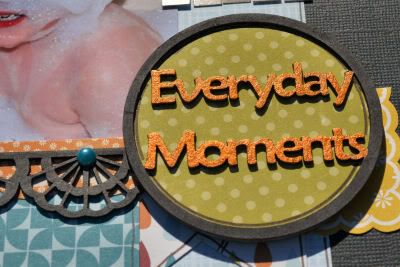 But my favourite pieces on the page are the new chipboard
Doilies
.
They come in a 2 pack, small and large. I have very gently (LOL!) cut them in half and inked them. The circle centres are chipboard pieces from the 12x12
Arrows pack
that I have kept for the perfect chipboard occasion. They have been covered with paper and made useful as journal spots.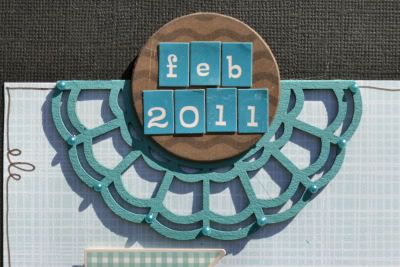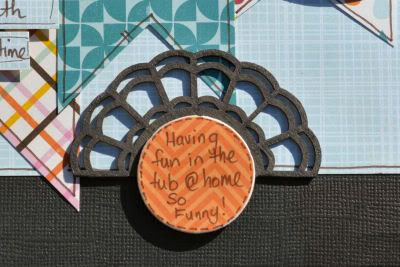 I finished up with a fun page of my gorgeous son being silly, bless his cotton socks.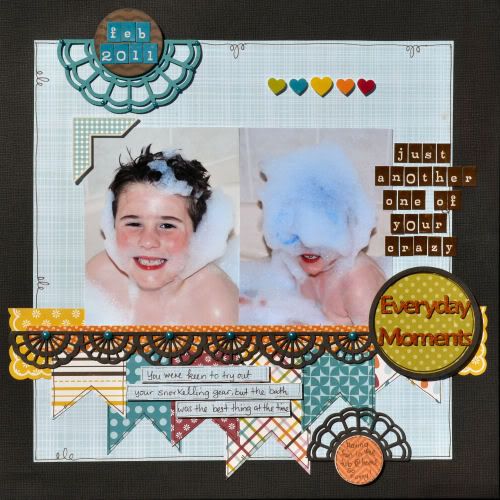 Thanks for visiting the blog.