Morning everyone, I am enjoying my long weekend here in South Australia and taking advantage of the extra scrapping time that it gives me. Yesterday I was trying to catch up on my '52 week' album for this year.
It is amazing how quickly this year is flying by.
So this is my week 22, it was a scrapping weekend away with friends.
We had so much fun together.
I grabbed
Rebecca's Border
from my stash and I have chopped, ooops I mean, delicately trimmed the ends of the border to fit my 8.5"x11" page.
The curls cut off will be used on a future page, I promise :)
I have used gold ink for my base colour, then with a small paisley stamp and some pink ink, I have randomly stamped the pattern over the border. Once the inks had dried, I applied a good coat of Rock Candy Distress Crackle as the final layer.
NOTE: No chipboard was intentionally harmed during the creative process LOL!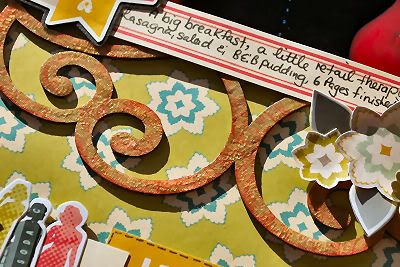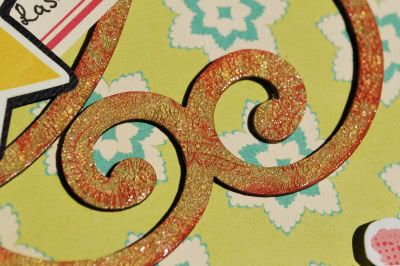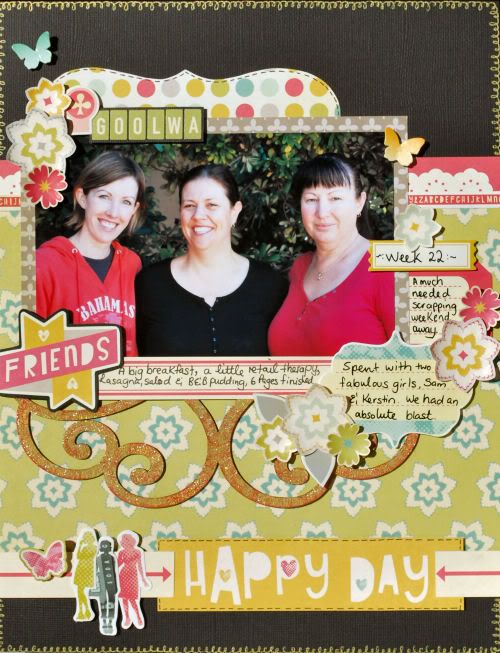 Happy Scrapping!