Morning to All!! Happy New Year from me to you.
Well it is another working week for me, but thankfully this is the last one before I go on 3 weeks holidays. YIPPEE!!
I've had loads of fun over the past few days, loving the long week-end, I have given a few sketches a try and once again I have been tormenting different pieces of
2 Crafty
chipboard. LOL!
Today I have a grungey look layout to share with you all, it really suited the photos of my boy and the chipboard pieces I wanted to use.
Using some walnut ink crystals, water and some Brilliance Inks, I have distressed some 2 Crafty
Cute Cogs
to appear like rusted metal.
A great technique taught to me by a fellow scrapper, Rachelle Minett.
I've randomly added some brads and eyelets to a few of the cogs to continue with the metal theme.
I love seeing Harrison learning new things, he is always so enthusiastic when helping his Daddy and boy does he ask lots of questions.
It is quite funny to sit and listen to them.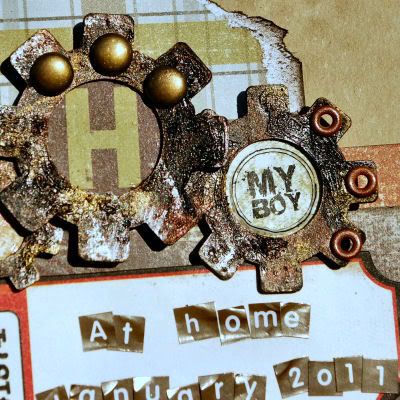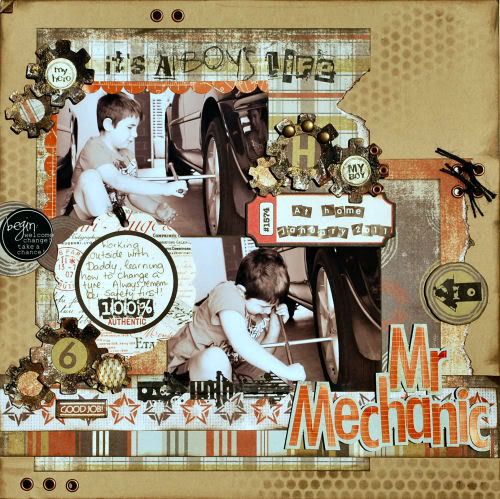 Reminder for all of you chipboard lovers, there is still some time to enter the December chipboard challenge and it is so easy!!
Use 3 or more pieces of 2 Crafty chipboard on your layout, that's it!!
We would love to see some entries.
Well that is all from me, enjoy your day :)