Morning to all!
I just can't get enough of chipboard ATM
I have been inking and painting and glittering all sorts of pieces and thoroughly enjoyed myself doing it! Admittedly some chipboard may have been tortured in the process, but I think it has stood up extremely well. :)
The page I want to share with you today has a number of gorgeous
2 Crafty
pieces on it. I tried to create a scenery collage to work with my photo, starting with
Birds on a wire
across the top of the page. Each bird has been inked and then roughly doodled around the edge.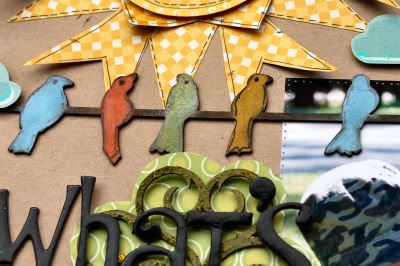 Working my way down, I have inked, stickled and paper backed 2
Phoebe's Trees
and then added some buttons and a doodled
Buzzy Bee
.
The
Old Fence
has been rusted using my technique in August seen
here
I love the finished look.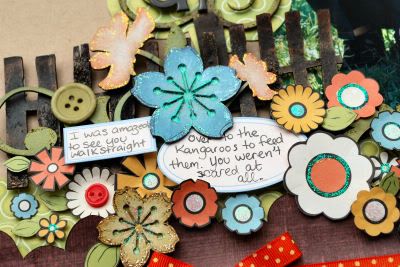 Sadly it was the
Corner Large Flower Vine
that was tortured and dismantled.
I have cut it into smaller pieces to spread around the page. It has been painted, two toned inked and stickled for a bit of dazzle.
Then finally I have added some
Sakura Flowers
, they have been inked, stickled and doodled.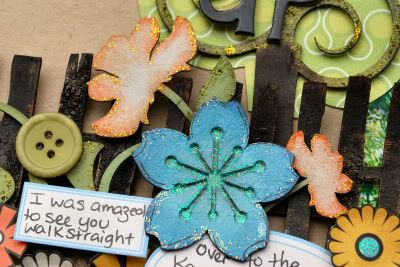 Hopefully you are still here reading, here is my finished page:
What's up Skip!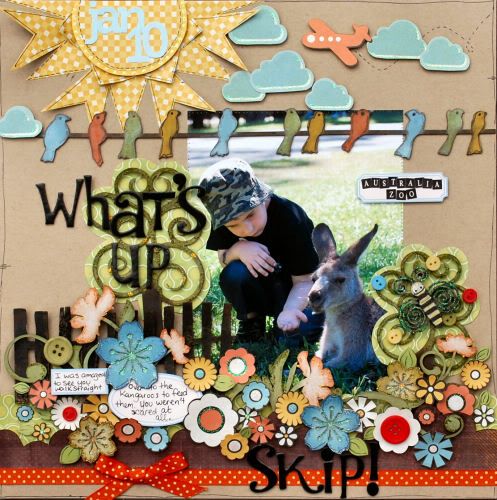 Thanks for dropping by the blog!