Morning to all!
It is my turn to share a technique with you, so I thought I would show you one of my all-time favourites that was originally taught to me by Rachelle Minett.
I love using trees on my pages and this technique is fabulous for giving them some dimension, but it can also be used to create a rusted metal finish to any chipboard pieces.
I grabbed my 2 Crafty
Olive Tree
, some Walnut Ink Crystals and a few co-ordniating colours in Brilliance Pearlescent inks.
You will also need an old small paint brush, water and a mist bottle.
This techinique can get a little messy, I find it easier to work on an alfoil covered board so you can use up any spillages.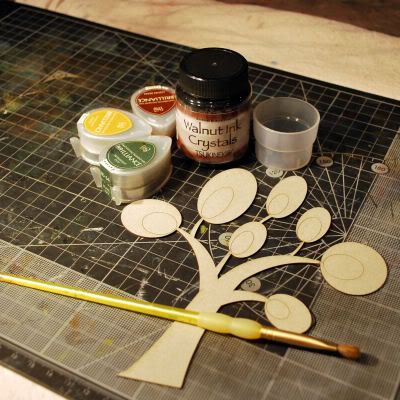 Step One: Sprinkle small piles of the crystals on the trunk parts of your tree.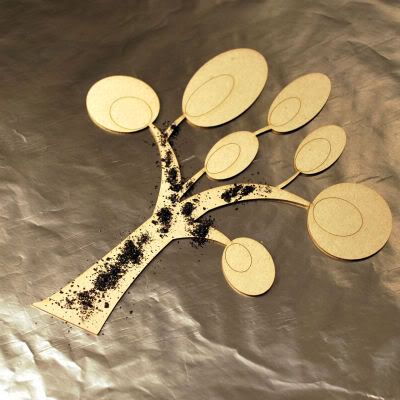 Step Two: Mist the crystals with some water to help them to stay in place.
Then dip the paint brush into water and slowly dilute some of the crystal over the chipboard getting some colour but try to keep some of the crystals clumped together.
Try not to use too much water.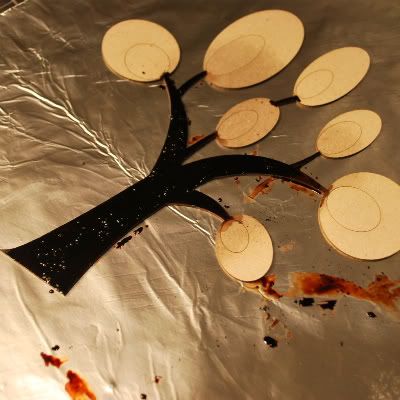 Step Three: Once you are happy with the look of your trunk, use a heat gun to dry off the crystals and the chipboard. Don't worry if the crystals start to bubble with the heat, adds to the appearance.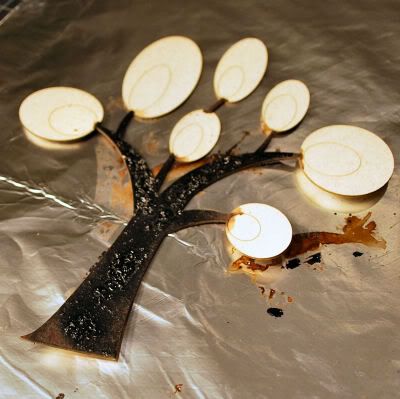 Step Four: Use the left over crystals on the alfoil and some water to colour the remainder of your tree.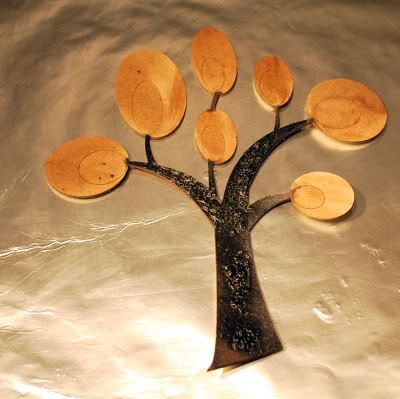 Step Five: This is the fun part and there is no right or wrong way. Grab your inks and randomly colour different parts of the trunk. I've used Coffee Bean, Black, Copper and Beige. The black was only used to highlight the lumps of crystals.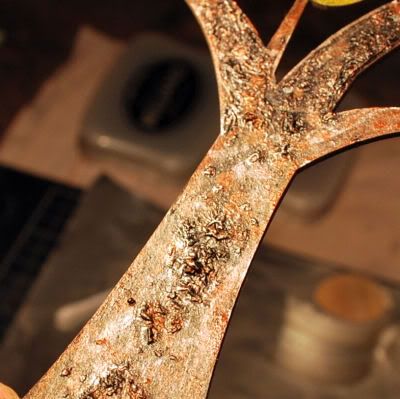 Final Step: I used Olive and Ivy inks to colour the olive part of the tree, blending the colours with my finger. Gave the inks a quick blast with the heat gun and then applied Glossy Accents to the fruits to finish off.