Morning Crafters!
Today is my final post for
2Crafty
after 2 fabulous years with the company.
I must say I have thoroughly enjoyed the journey!
I would like to say a big thank you to Vanessa, one for putting up with me for so long and secondly for giving me such an awesome opportunity to work with chipboard.
I wish the new DT team every success for the future.
Thought I would share a few pages with you today, it is my final salute.
Friends
This page has been specially created for one of my sister's.
I have used two gorgeous 2Crafty pieces, the
Ornate Window Frame
and the
Esther Name Plate
. Both chipboard pieces were given a base coat of cream paint and then lightly stamped with a small flourish and some gold ink. Once they were dry, I then applied a generous layer of Crackle Accents from Ranger and left them to 'crackle' for a few hours. The final effect to the chipboard was some bronze embossing using the some small flourish stamp. I then backed each piece with some paper, the name plate was used as a base for the title and the window was perfect frame for the journaling.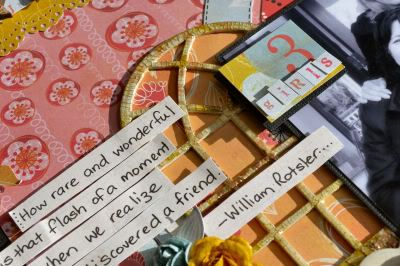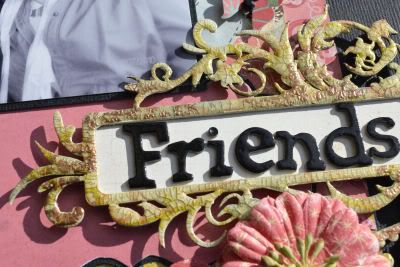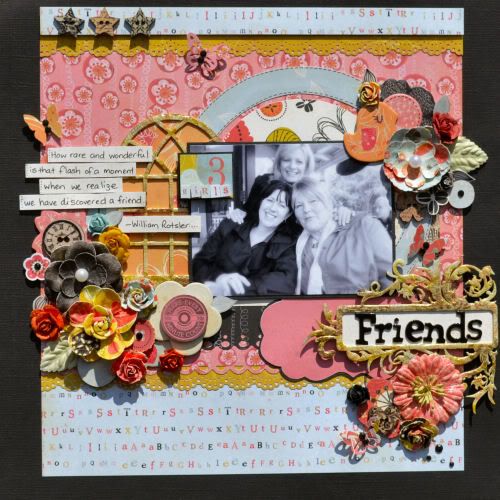 Magical Memories
This page was lovingly created for my youngest sister.
It features another two new release pieces from
2Crafty
, the beautiful
Nella's Frame
and the perfect title
Magical Memories
. Once again I have used the same effect on both pieces. Firstly they have been heavily inked with Pinecone Ink, once dry, I have randomly stamped them using a variety of metallic inks that match the colours in the papers and a small paisley pattern stamp. I have applied Glossy Accents for the final finish.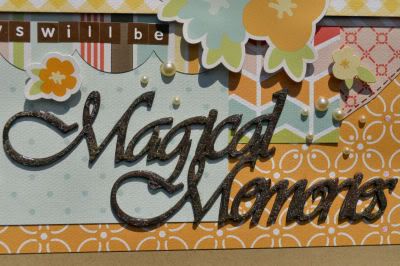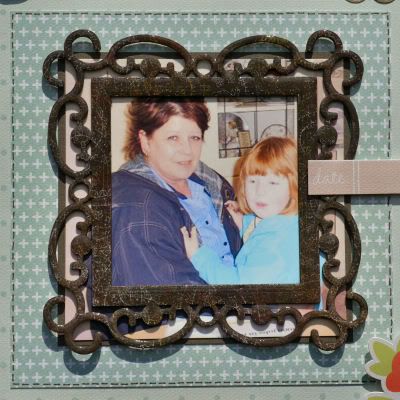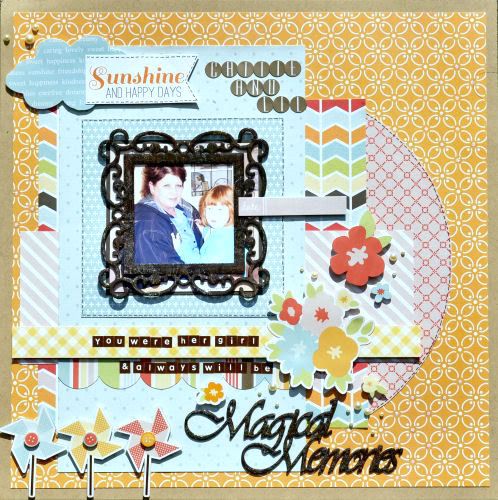 Being a spud
This page was a 'just cause' page featuring my handsome boy being a nut!
I have used part of the
French Lace Border
, inked it with Pinecone and then applied some Crackle Accent. Just love the simple finish to the chipboard!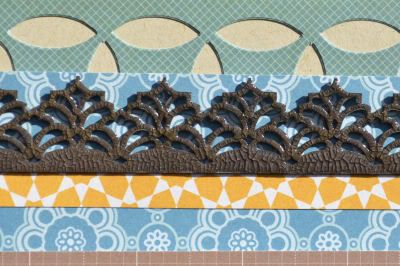 Well that is it from me, thanks again, it's been a blast! :)