Hi! Kerryn here :)
I am back today to show you what I have done with another gorgeous piece of
2Crafty
chipboard.
I've chosen one of the
Delicate Butterflies
to beautify my page about my Mum, Big Sis and I having a girl's night out at a recent ball.
I have inked most of the butterfly with one shade of pink and then used a slightly darker shade to highlight the edges of the wings. Once the ink has dried, I have used a gold metallic gel pen to outline the circles in the wings and colour in the antenna's.
I think it was the perfect addition to the page.
Inspiration for the page taken from another fabulous Wendy Smith sketch.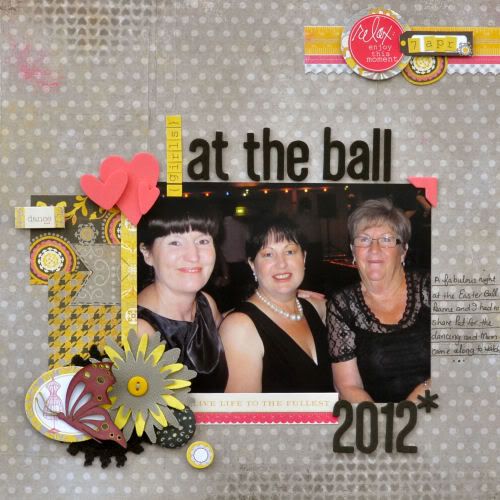 Thanks for visiting the blog.