Good morning to all!
Once again this year I am scrapping pages for our family '52 weeks' album.
The page I have to share with you today is week seven. A great family night spent at the Monster Trucks.
Now how could I possibly scrap a page with the word monster in the title and not include one of these gorgeous
2Crafty
pieces.
This little monster has been painted first and then using a black pen, I have doodled around the edge to give the monster plenty of definition.
My son thought he was pretty cool!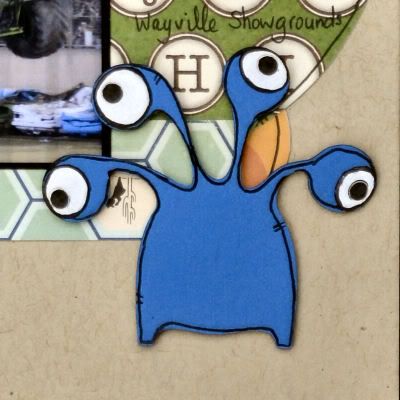 I have used a photo collage created in Picasa to capture some of the great moments.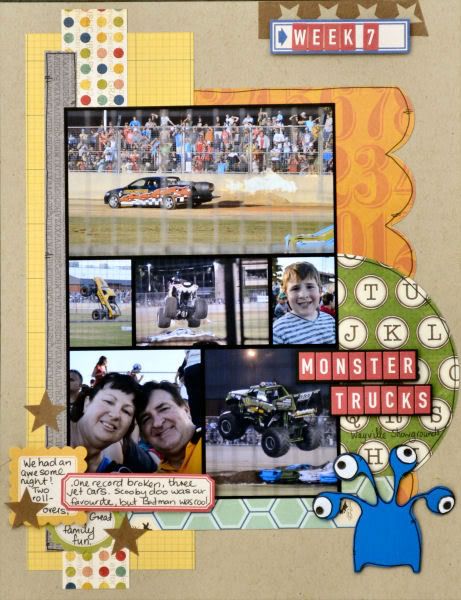 Thanks for dropping by the blog today.