Afternoon to all, sorry I am little late posting today. It helps if you photograph your page before attempting to put it on the blog. Problem resolved.
I have another page of my beautiful niece to share with you today, just can't help myself :)
It is always good to know that there are
2Crafty
chipboard pieces that have a variety of uses. For this page I have used the
2Crafty
Vintage Frame
as my journal spot.
It has been inked with Blue Brilliance Inks, love that metallic finish, then I have swiped around the edges lightly with Orchid Pink ColorBox ink.
I tried to layer the colours to match her outfit, so the next layer is Purple ColorBox ink stamped using a text stamp and then finished off with my favourite product, Glossy Accents.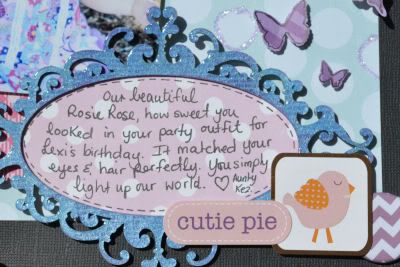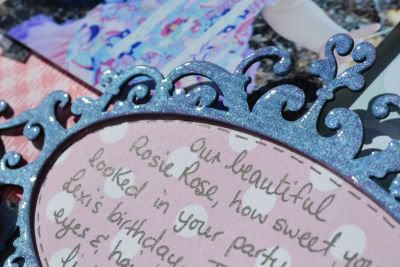 Turned out to be the perfect size for my journaling.
This page was created using the inspiration of a
Page Maps
sketch