Morning to all on this fabulous Sunday morning!
I have to confess that I have been busting to use these
2Crafty
chipboard pieces for quite sometime. So when the school recently planned a trip to the Zoo, I was more than eager to go along and help out. We had a fabulous day!
I was put in charge of Harrison and 2 other well behaved boys for the day.
I must say, it was a little hot for my liking, but we managed to keep cool and still enjoy ourselves.
So now back to the chipboard.
I've used my remaining pieces from the
Jungle 1
pack. Love these animals!!
They were the perfect embellishment to add to the photo collage I had put together from all of the photos taken on the day.
I had a ball colouring each piece with ink and gel pens, very therapeutic LOL!. And I love how the brown pen has bled a little under a coat of glossy accents.
How cute do these guys look?
I must admit I love the croc the most.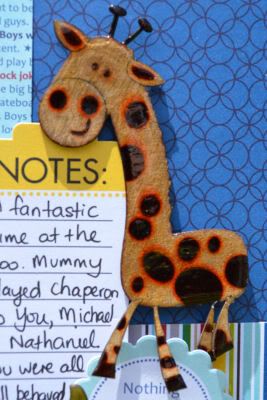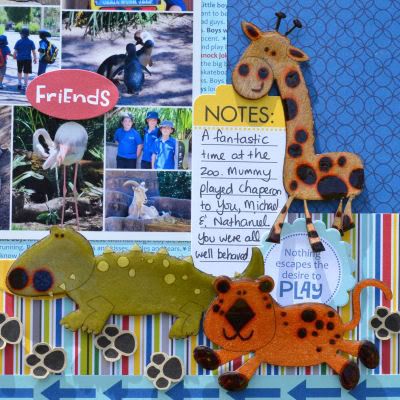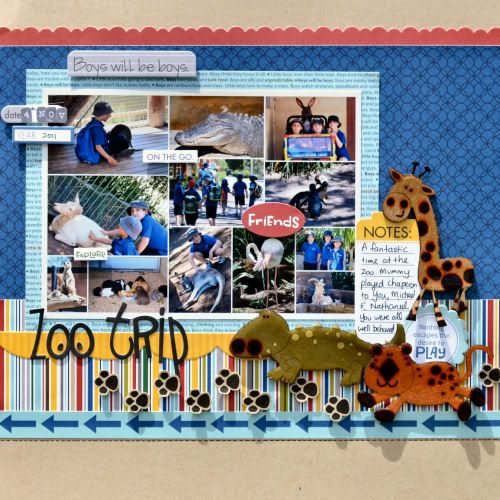 Thanks for dropping in :)