Good morning Crafters!
I must confess I should have posted this page yesterday, but with the horrible weather here in Adelaide and things happening around here, it did slip my mind.
Vanessa has created a few new pieces again this month for
2Crafty
and as always, I love them all! When I spotted this particular chipboard title in my DT kit, I knew exactly which photo I would be scrapping.
This photo was taken of my son showing off his first Christmas haul.
We were absolutely blown away at what he received, I guess it helps having big families on each side.
The title "
So many toys so little time
!" was so perfect! I have coloured it with a Marvvy black pen and then used a black gel pen to draw diagonal stripes across each letter. I was pleasantly surprised how well it showed. The word "toys" has been covered with red stickles first and then left to dry. Once dry, I have used diamond stickles to apply candy stripes. I have finished the word off with a good coat of Glossy Accents to really highlight the word.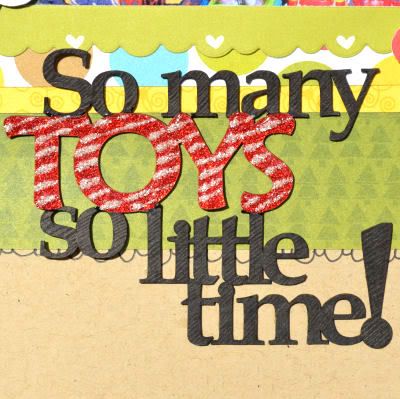 The
St Nicks Tree
has been coated with white Distress Crackle, coloured with different shades of Distress Inks to bring it to life. It has then been blinged and glossed to finish things off.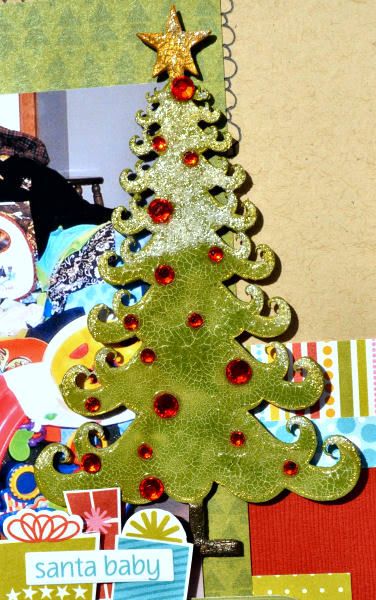 Here is the finished project and yes there is a child in there somewhere.
Instead of 'Wheres Wally', you can play 'Wheres Harry' LOL!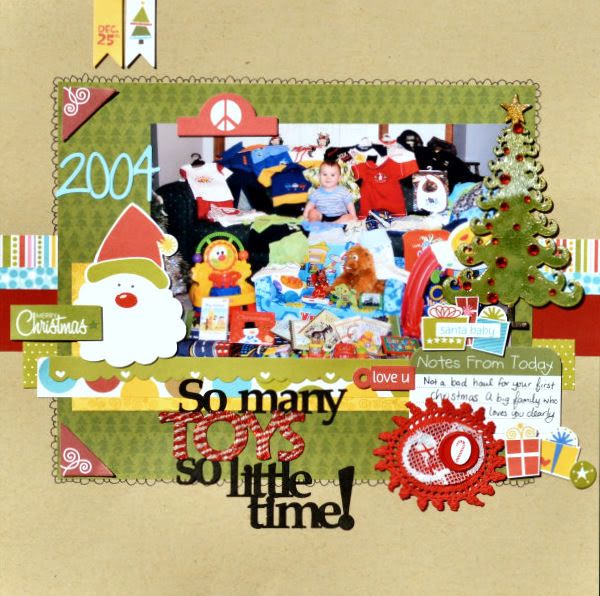 Thanks for dropping in