I really can't help myself, I am still playing with the gorgeous Halloween chipboard
2 Crafty
released this year.
Definitely a fun time of year for us and even more fun this year cause my big sister decided to join us. She did manage to scare the pants of my son and he is still talking about it. LOL!
I have used the witch from the
Broomstick witch set
.
She has been crackled in black, the broom was then coated with dimensional liquid paint which allowed the crackles to come through and the her spooky shoes have been blinged up with some stickles. To finish her off and allow her to stand out, I have doodled around the edges and her socks with a gold pen.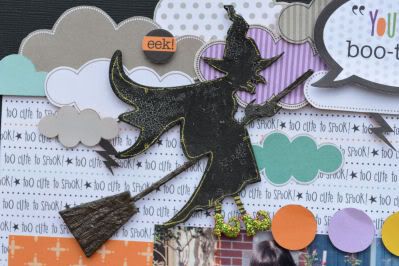 The 'Spider and web' are from last year's
2Crafty
Halloween collection.
The web was painted silver first and then covered with liquid glitter and left to dry. Once completely dry, I applied a finishing coat of glossy accents.
The spider was painted black and the eyes are silver gel pen, also finished with some glossy accents.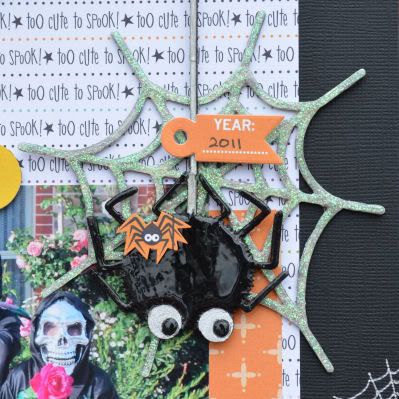 If you can't tell, I had loads of fun creating this page :)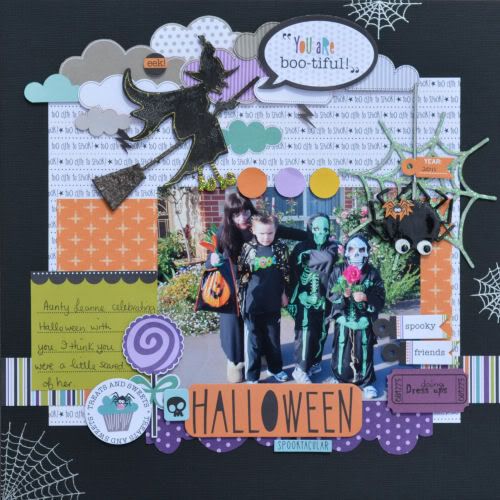 Thanks for visiting the blog