Evening scrappers!
I've had a wonderful time scrapping today :)
Finishing off a few projects for Vanessa to take with her to the next craft show.
I am LOVING the new chipboard that has been released this month, there are so many gorgeous pieces to use.
Today I have the
Albert Square Frame
featured on a 12x12 page. I have used black ink as a base and then I have added gold embossing powder to the edges of the frame.
I have also used a gold pen to doodle along the edges.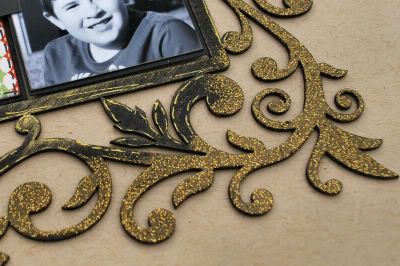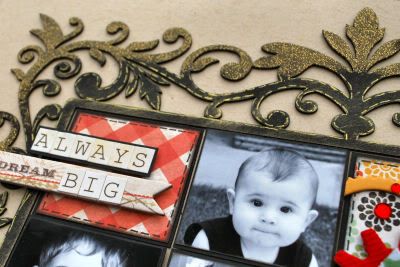 I can't believe my boy is now seven years old, the time has passed so quickly!
The chipboard frame is so versatile. It was the perfect piece to use to create a collage project. Loved the effect of smaller photos!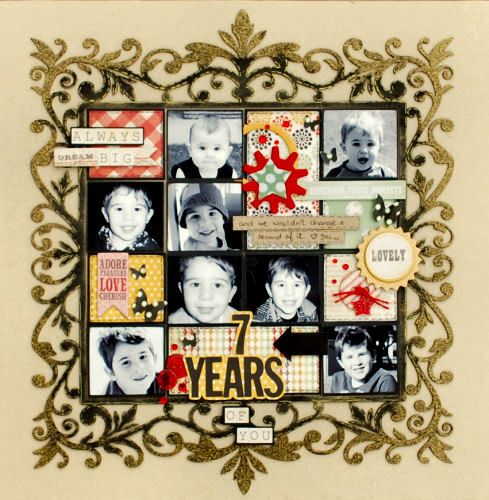 Thanks for dropping by the blog!