My apologies for running a little behind this week, with visitors and work, I have barely had the chance to do anything, especially scrap.
But I am hopefully that will be fixed tonight when I have a night of scrapping planned with friends so I am hoping to catch up.
I have done a bit of creating yesterday and last night, putting another
2Crafty
chipboard title to good use. I found the perfect photo of my son, age 2, staring off into space, oblivious to the world.
So I thought the title
imagine
would come in very handy.
It's been inked with black versa color and then I have doodled around the edge with a metallic blue pen. Before anything has a chance to dry, I have applied a coating of Glossy Accents. Love how the blue has blended with the ink and GA.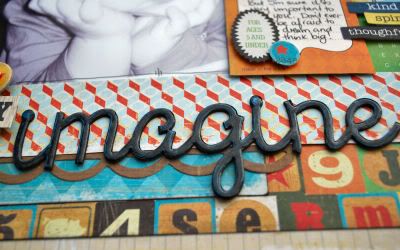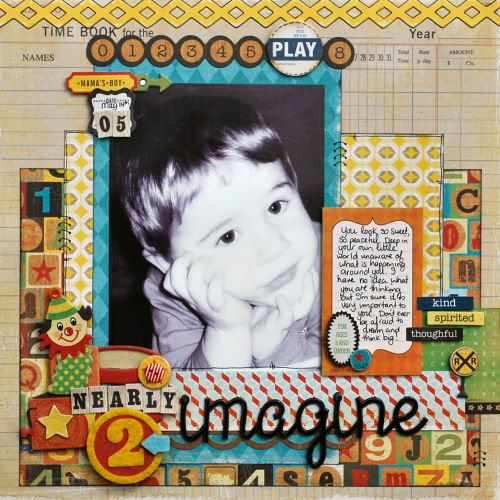 That's all from me today, I will have more to share soon. :)