I set myself the task a few weeks ago to include some chipboard on nearly every page I scrapped and I did very well with it. All
2Crafty
chippie of course :)
So I have another page to share with you using the gorgeous collection JBS Vintage.
This is an older photo of my gorgeous boy and his cousins watching his very first christmas pageant. I wanted to keep it simple and focus on the photo.
The
Elegant corner set
was the perfect frame for the photos. I have inked them with gold and added a black gem to the centre part.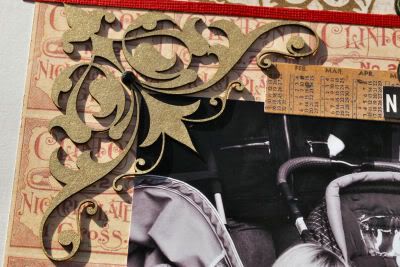 Once I had started scrapping this page I knew the
2Cute
title was exactly what I wanted to use. I have inked it black and then doodled a border with a gold gel pen.
I love the finished page and can not believe it was nearly 6 years ago.
Where has my baby gone!?