Morning Bloggers! My apologies for being a day late with my post. I was having a battle with my glossy accents yesterday and it was not co-operating at all.
I have been experimenting again with some of my
2 Crafty
chipboard and playing with crackle paint, embossing powder and the above mentioned naughty Glossy Accents. I love making a mess :)
It is a bit gloomy here today, so the photos probably don't show the best angles but hopefully you can see past that.
The
Butterflies
started with a coat of white crackle paint, then I have inked them in 3 graduating shades of colour. I grabbed a stamp and embossed each one with some gold powder, added a little stickles for some sparkle, a few gems here and there and then Glossy Accents applied to keep it all in check.
I love these
Flower spurts
, they are so cleverly designed! They've been crackled once again, inked, stickled, outlined with gold pen and then glossed over. I have backed the centres with some matching patterned paper.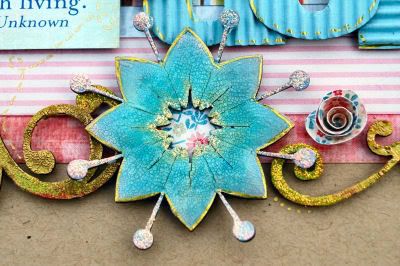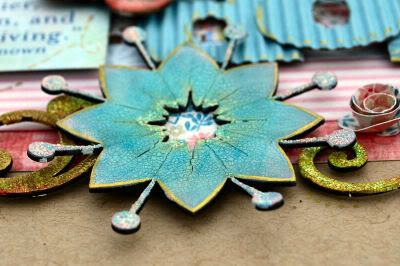 The flourish are a new product and come in a pack of 4. I decided to create a frame with them to use on my page. I use the white crackle paint as a base and then randomly inked it with greens, browns, gold and crimson. After they had dried, I stamped them with the gold embossing powder in a few places and added some stickles to give them some texture.
To finish off, I have created some hand-made flowers and enhanced the photo for a little fun.