Gotta love Fridays and especially for us down here in SA as we head into a long weekend.
Well I promised I was going to go a little bit girlie with my next post and I think I have managed to pull it off. I won't say it was easy, but there is definitely a little secret pink hidden in this boy scrapper. Having 2 new baby girl additions to our big family over the past 9 months, I really don't have any excuses.
So to get started on my chipboard, I primed all of the pieces with white gesso. It is really worth the extra layer to give your paints or inks a more solid/richer colour. Once dry, I started inking, making sure I blended as I went. First my pair of
Corner Arches
and then onto my
Fairy
.
I find my finger is the best tool to blend with on smaller chipboard pieces. I've doodled in brown and gold pens to add some highlights, then gave them a little sparkle with stickles glitter glue and the finishing touch was glossy accents to all of the fairy and parts of the arches.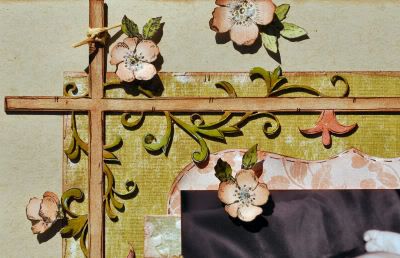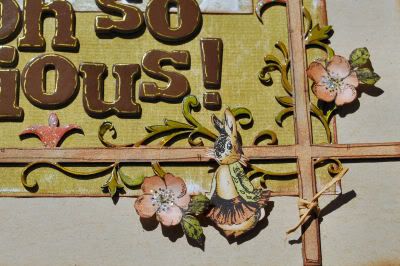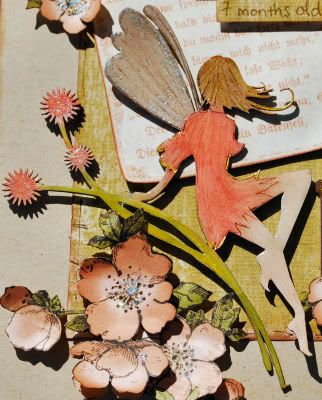 The
Chunky Heart
has been covered with a generous amount of liquid pearls and then I have used the nozzle to create the swirls.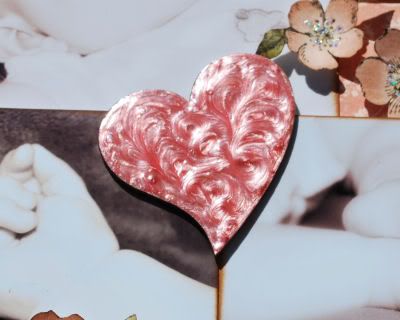 You might notice I became a little obsessed with the cutting out part of the page LOL!! But I do love doing it, very therapeutic.
So here is the finished page, lots of pink, flowers and a bit of bling!!