Well once again I have been having a blast with some
2 Crafty
chipboard and of course making a mess :) DH has banished me to the outdoors for certain activites.
I will start my chat with the awesome chipboard Christmas Tree, now I haven't got a link for it on the site, but I'm sure if you contact Vanessa at
2 Crafty
, she will be able to help you.
This tree is almost 12 inches high and I think it is the perfect centrepiece for any Christmas project. The moment I spotted it I decided I wanted to use this tree like a big photo frame. I printed 12 small photos that captured Harrison's Christmas day. From waking him in the morning to the last round of presents that night. I placed these photos in the larger circles of the tree and then used patterned paper to decorate the smaller circles. Thought this was a cool way to gather the some memories.
Now the tree itself has been given the works, a base coat of gesso to keep the colours true, then I have randomly applied distress inks in 3 different shades of green, gold embossed with a prima stamp, the stars were stickled and finally a layer a crackle accent to finish the piece off. I was so pleased with the tree, must admit it took a few days to do, but I just wanted to give each layer a chance to dry. And it took me that long to clean my hands LOL!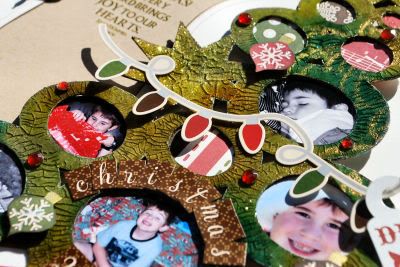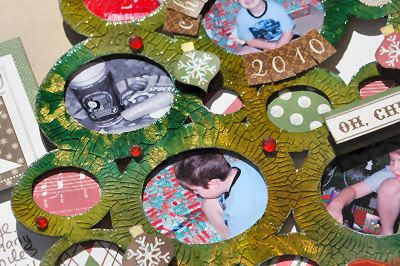 Once I had the tree in place on my layout, I took the gorgeous
Flourish Ornament Border
and dismantled it :)
I used the bow and swirls at the base of the tree. Both pieces were inked and then I added a gem and some gloosy accent to the bow.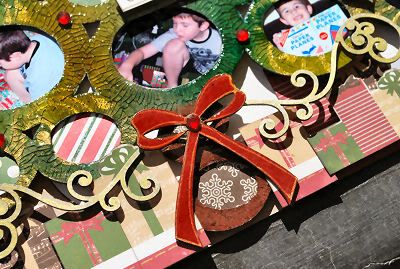 The baubles were placed at the top of the page. They've been inked with the same colours used for the tree and then I have doodled some patterns on them with my gold signo.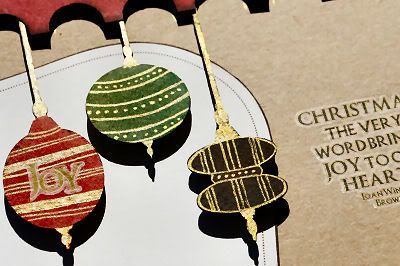 And here is the finished project!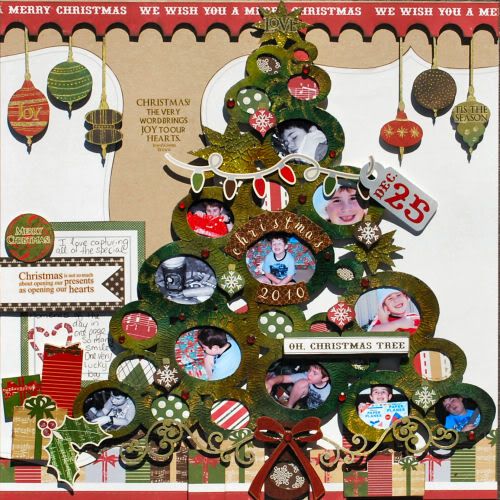 Hopefully I have inspired you in some way today, thanks for popping in!