Plenty of creative fun had at my house over the weekend playing with the new Christmas chipboard releases. And shock, horror, I have even managed to scrap an older Christmas photo of my gorgeous boy which I found tucked away on Saturday.
I have used a few different techniques to dress up the chipboard pieces, they are so easy to torture, I mean alter and I am really loving the end result.
Plenty of mess and mayhem once again!
A little note: All of the chipboard pieces were inked in white first and allowed to completely dry, I found it helps to keep the colours bright and true.
OK so let's start at the top of the page and work our way down.
The
2 Crafty
title
Santa Photo
has been inked in red and brown first and then coated with Distress Crackle Paint in Rock Candy. Once dry, I have added my 'snow' using Stickles Frosted Lace to the Santa word.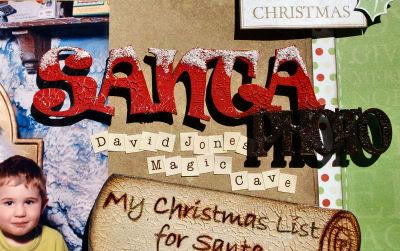 Santa's List
was coloured with Distress Inks, Antique Linen and Walnut Stain, I have outlined the writing and the scroll ends with pen and then covered with Distress Crackle Paint.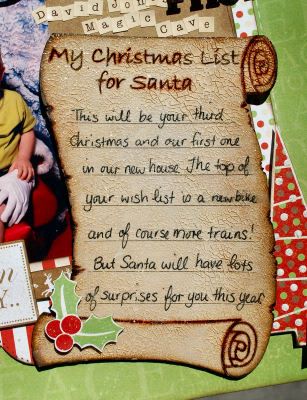 The final chipboard piece is the cute
Shopping Santa
, I have pulled out my trusty pen collection and went to work bringing Santa to life. Added some glitter here and there and used chalk on his face. Love him!!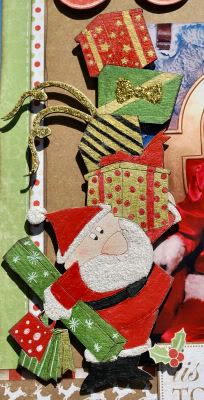 All of the new Christmas chipboard pieces are gorgeous, get to your local scrapbook shop to check them out and if they don't have them, why not ask them to get them in?
Thanks for dropping in ;)