Firstly I need to apologise for not getting this posted yesterday. I had problem with my car that I needed to sort out, which included catching a bus for the first time in years. :) All very exciting!
So what have I been up to on the creative side of things?
Well my son Harrison absolutely LOVES Halloween and was very excited when the day finally arrived. We did a little 'Trick or Treating' at Mum's Retirement village and then visted some relatives. The kids had a blast!!
I was thrilled when I was sent a few scary chipboard pieces from
2 Crafty's
new release and have used them to create my first Halloween layout.
I have given the
Grinning Pumkins
a few different treatments. The tree has been covered in Distress crackle and doodled in gold pen. The leaf of the pumkins have been distressed inked and touched up with some stickles and the pumkins have been inked, misted, doodled and then some stickles to add some sparkle. I have used some patterned paper to back each pumpkin for more effect.
I love how the pen work highlights the features on the pumkins.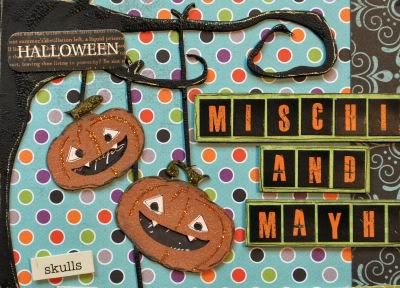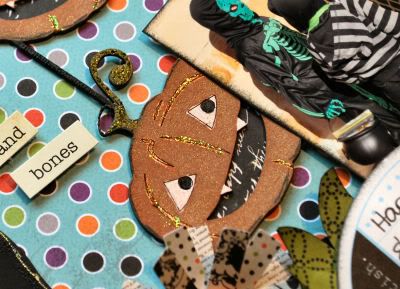 The page would not be complete without some
2 Crafty Monsters
from my stash. They were painted white first to give the colours a chance to stand out.
I've had a ball with my water colour pencils and doodled in black around each colour.
I have clear embossed them once dry and sprinked some fine glitter over the top for more sparkle.
Thanks for dropping in :)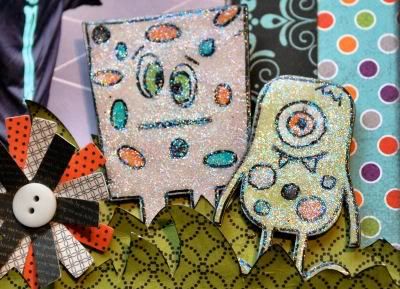 Mischief and Mayhem