Vanessa from
2 Crafty
meet Anne up in Brisbane at the convention earlier this year and Anne
asked about chipboard building blocks. Vanessa then got inspired to design a set and then sent some off to Anne to thank her for the inspiration. Well the layout below is what Anne came up with.
Totally cute don't you think!!
The building blocks will be available for all very soon.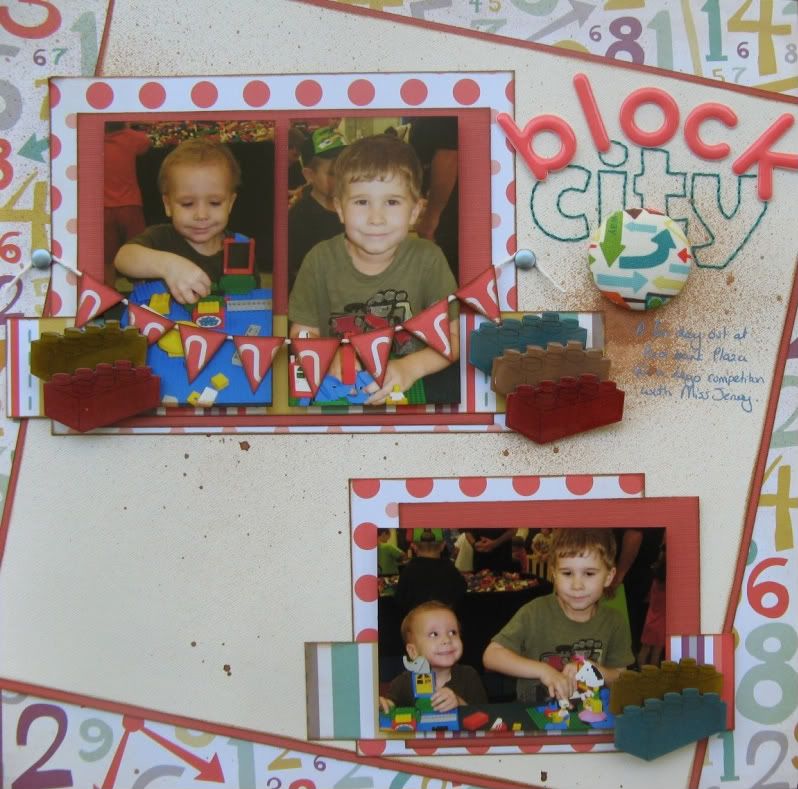 Thankyou for sharing Anne!!
Do you have a project featuring
2 Crafty
Chippies? Would you like to be featured on our blog? if so leave us a link in the comments section linking us up to your work and you never know you may be the next Reader to be Featured on our blog!!
Anthea